HIGHLIGHTS:
Mostly IT work: migrated server, started setting up Narya.net.
Shut down VPS at Rose Hosting. Using Digital Ocean now.
Uploaded music to server (but not yet ingested to DAMS).
Extensive documentation of our IT infrastructure and services.
Adopted video screencasting/self-monitoring.
2018 P&L Statement, first run of tax returns.
Jan 2, 2019 at 2:59 AM
Happy New Year!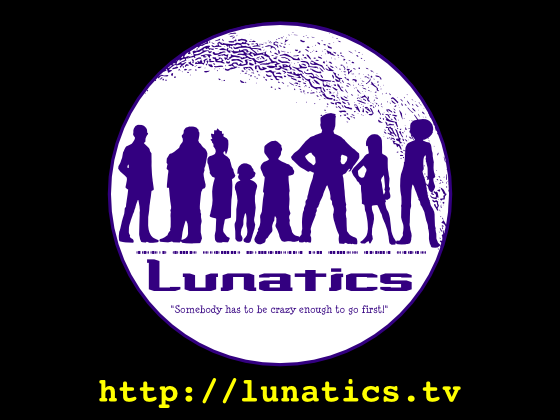 I haven't got a whole lot to say today: I intend to do a more serious review in a week or two.
Upcoming tasks…
Migrate the web site (which is currently down).
Year-end tax paperwork (it's got to be done).
Finish the revised animatic.
Animation notes and corrections.
Finishing touches on sets.
Get the render cluster set up.
Start rendering episode 1.
Release episode 1.
Then will come the really interesting project of seeing if we can produce episode 2 much faster, now that the pipeline is worked out.
Jan 13, 2019 at 11:16 PM
Website Back Up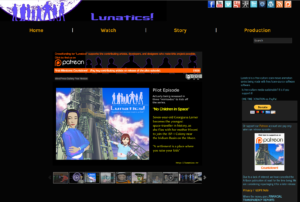 I just finished migrated the website onto a new server. It appears the crash was simply due to our site outgrowing the available RAM on the virtual server we were using. I've moved the site onto a new provider with more memory, and it seems to be working correctly now.
Jan 19, 2019 at 6:19 AM
New Year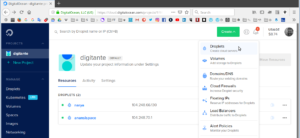 I know we've been kind of quiet. The last couple of weeks, I've been working on dull-but-necessary parts of this project: IT infrastructure and taxes. Slightly less fun than getting my thumb reassembled at the ER after splitting it while working on my "Helmer" render cluster case build a couple of years ago, but it has to be done, and we're making pretty good progress on it.
It is going to mean some nice project improvements for this year:
The webserver now has double the RAM allotment, which should make MySQL a lot happier (insufficient memory is what made the website crash).
That also means the Resource Space DAMS is working again (I got a report that downloads weren't working, but I tested it just now after the upgrade, and all's well again).
Subversion is back up so we can continue production work.
The subversion repo is now on its own 50GB attached storage volume, which means not only is it not running out of room, but also it doesn't have to be rebuilt every time we rebuild the website.
We also have the S3-based "repo" storage, which is cheap and has essentially unlimited potential capacity.
Even with all these increases in capacity, the monthly cost is going down a little due to switching hosting services (although the old site was nice for being full-service, the self-serve approach of Digital Ocean is quite a bit cheaper).
So — finally, at long last, I'll be able to start uploading our full asset library, including the free-licensed music collection, and other 3rd-party work, in addition to making the source files and documentation more accessible.
And we'll finally be able to start setting up a TACTIC server as I've been planning for what seems like forever.
It feels really good to be finally getting over these obstacles.
As for taxes, well, at least I got to report one taxable sale in 2018 from our Gumroad Store (we still have our beautiful and educational Portrait of the Solar System posters for sale, though nothing else yet). We still have a ways to go to break-even on the posters, but if we do make a profit on them, it'll go some way towards offsetting our overhead costs. And although the educational posters are not Lunatics! merchandise, we do plan to make a cover-art poster and of course the source-edition DVDs for episode one available through this store. So you might want to bookmark it.
I'm also working on documenting our procedures better so we can delegate more of them more easily. It's amazing to me how much there is to write! I do have some more help from my offspring who are back home this year, between college and job-hunting.
As for production, I stopped in the middle of working on a revised animatic, including most of episode one. Keneisha has been busy working on character animation for additional sequences in the episode. There's really only one character animation setup, left, which is the actual flight on the Soyuz, for which, of course, the characters are strapped in, so they don't really need to move that much. There does seem to be quite a bit of refinement left in the animation for the "Suiting Up" and "Touring Baikonur" sequences, but it's all coming together.
I'm looking forward to a much more productive year, but I do have more technical work scheduled for the next week, so there won't be a lot of posts for a bit longer.
Jan 21, 2019 at 4:01 PM
Video and Text Worklogs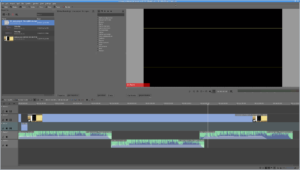 I'm trying several things this year to improve productivity. One thing that's both helpful and kind of fun, is that I've started screencasting my workday to a file. I was inspired both by employee-monitoring* screen capture software and by "speed paint" videos on YouTube. But what I found is that Vokoscreen can be set to record screencast video at just 1 frame per second — this doesn't take up a prohibitive amount of hard drive space, even for a 4-8 hour workday, so the files remain of manageable size.
When I take a break, whether away from the computer or just making personal posts online, I hit "Pause" so it doesn't get counted as work. I can also stop and start a new video recording, which is sometimes useful for keeping parts of the workday separate.
At the end of the day, I load the clips into Kdenlive, apply a 2000% "speed" filter (i.e. 20X speed — which is the maximum setting on the "speed" effect in Kdenlive), and add some music from my project music library. This is fast enough to make reviewing the video practical, but slow enough for me to follow what's happening.
I review the accelerated video and check (or write) a text log entry for the day to make sure it accurately describes what I did that day, and I paste the entry into a "title clip" in Kdenlive, which I insert into the video.
I also review to check for security issues, such as passwords or private communications. I pixellate those so I can still see what I was doing, but the sensitive text isn't readable from the video (this is just in case I decide to share the videos in the future).
I've been doing this for just over two weeks now, and I like it. It has a number of advantages:
Motivational: It's very satisfying to look at what I accomplished in a given day. It's so easy to forget.
Fun: Watching yourself work at 20X speed is sort of a rush.
Time Keeping: The length of the video tells me how much time I spent on productive work in any given day.
Time Usage Analysis: It's easy to tell how much time different tasks take, even when I would lose track of time while doing them.
Log Keeping: Provides an excellent check on my textual log, improving the accuracy.
Accountability: It's easy to tell from the video if I'm not staying on task, or if I'm working in inefficient ways.
Self-Discipline: Crazy as it sounds, knowing I'm watching myself is also motivation to stay on task when I'm recording.
Music Review: It's not my main goal, but since I add background music from my soundtrack project collection, reviewing the video is also reviewing my music files. Kind of a double-use of the time.
This should allow me to make more realistic estimates of the time it takes me to do any given task, how much time I can expect to work productively in a single day, and so on. All of which makes me better at managing myself, which is not as easy a job as you might think.
Due to the potential security issues and also due to the fact that a lot of this work is just not that exciting to watch, I don't plan to share these on a regular basis. But logs from production work days may be as interesting as speed paint videos, and I might share some excerpts of those later.
*FWIW: I have some ethical and practical objections to close monitoring like this in conventional work environments. It seems kind of oppressive in the work place. But in this case, it's me watching myself, so I'm not concerned about that.
Jan 31, 2019 at 4:01 PM
Music Library Transfer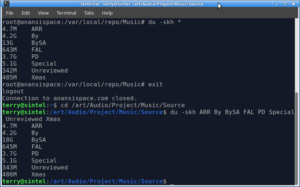 I've almost completed transferring our soundtrack music library onto our server. This is a collection of third-party free-licensed music that we've collected from several different sources, selected for use in putting together soundtracks for Lunatics. I've had it sitting on my workstation's hard drive for several years now, but it was too large to host on our web server.
In the new server configuration, this data is being stored in a repository drive which is mounted using "s3fs", so that the backend data is actually being hosted on Amazon's "S3" (Simple Storage Service) hosting. This is much cheaper storage than keeping the data on our virtual web server.
We have ADSL service here with only 0.5 mbps upload, so this has been trickling up to the server over the last week, in a background process (I'm also looking into improving our upload capacity so things like this don't take so long).
Once the data is up on the server, I'll still have the challenge of making it visible (and tagged) in our digital asset management application (probably a new instance of Resource Space, but I'm not certain about that yet).
Of course, this music is all already available in some form online, but this collection will be curated and tagged (eventually).